Rami buyout a pin prick of hope
Milan's inability to pay out Adil Rami's buy-out clause may be a case for embarrassment, but the Moroccan-born Frenchman's hunger to sport the famous kit is a positive needle in a haystack of uncounted trouble.
"Adil only wanted Milan," said Ernesto Bronzetti upon confirming that Adil Rami had become the permanent property of the Rossoneri.
It is a pity, however, that Milan didn't want him bad enough to pay the full minuscule figure of €4.25m when it came to turning his loan spell into an outright ownership.
Rami joined the Milanello outfit on-loan back in October 2013, but, due to transfer regulations, he could only play for Milan at the turn of the New Year.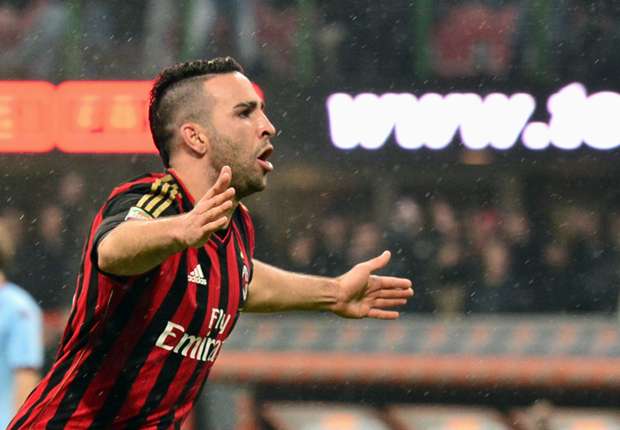 It was an anxious wait for the player himself, the team and the fans, who sat uneasily on the sidelines watching their side fall into an abysmal shadow of their former great Milan.
On January 6, Massimiliano Allegri gave him the nod to be introduced to the public formerly, by coming off the bench to replace Christian Zapata in a 3-0 win over Atalanta.
It would be his first and only appearance under the Tuscan tactician, who was sacked just six days later following a tragic, to say the least, 4-3 loss to a relegation threatened Sassuolo side.
Rami was not present on the field at all that evening at the Mapei Stadium, in what was to be the ultimate dagger in Allegri's coffin, as he was replaced by club legend Clarence Seedorf.
The newly appointed Dutch tactician kept Rami at bay for his debut on the bench in the 1-0 win over Hellas Verona on January 19, but was immediately tossed into the set-up just a week later against Cagliari.
From there Rami and Milan never looked back. It was like a newly formed match made in heaven in which the 28-year-old filtered into the backline with ease and delicacy.
In his 18 Serie A appearances for the Rossoneri, Rami was only on the losing end of five league matches. He scored three goals and bagged an assist in the process to record some of the best statistics in the team.
According to Whoscored, Rami had a pass completion of 86% and averaged 5.3 clearances per game, with only Christian Zapata (6.9) and Philippe Mexes (7) doing better. Not even ball-breaker Nigel De Jong accumulated such a statistic on the defensive front.
Nonetheless, Rami thrived under Seedorf. He built a mutual love and respect between him, the fans and the club, rightly sparking interest from Milan to make his transfer a permanent one for the following season.
Talks commenced at the start of July, and Rami immediately took to Twitter professing his eagerness to remain at the club.
But as Milan usually go about in business these days, it was never going to be smooth sailing. Refusing to fork out the full sum of his original €7m buy-out clause from Valencia, the Rossoneri, as they so often did throughout the season, found themselves in a spot of trouble.
On July 9, Rami posted a tweet claiming he was waiting for Milan before admitting just two days later that negotiations had hit a snag and that he would have to train with Valencia for the time being.
Valencia were willing to reduce the price to €4.25m, while Milan were reportedly holding their guns and were only willing to fork out

€3.7m. A rather disheartening blow to the player, who was arguably one of the club's best in a terrible campaign, and for someone who actually wanted to remain at the San Siro.
So much was Rami's willingness to stay at the club, he staggeringly forked out an extra half a million from his own salary to help fund his own transfer back to Italy.
"He loves this club and even cut his wages to come towards Milan's requirements," continued the agent of the French centre-back. "He had six or seven offers, including a very important one in Italy.
"Valencia had given their word, both to me and to Milan, that they would've put the Rossoneri in front of anyone else.
"Now it's all over, Rami is a Milan player for €4.25m. Valencia could've pocketed twice that, but their director Ayala kept his word. Rami is ready to begin training with his teammates and wants the Number 13 jersey again, because his idol has always been Alessandro Nesta."
Undoubtedly one of the club's ultimate lows in transfer etiquette, Rami's generous display is however an ironic positive sign for the faded giants.
While one may not know if it was a desperate attempt to leave Valencia or not, Rami's continuous show of affinity and admiration for Milan shows that there is still something good left in the Casa Milan outfit.
Some of the top players may not be queuing anymore to line-up the corridors of the red and black San Siro, but there are a number highly regarded players who are eager to do the club proud.
Milan's actions are by no means excusable, but the 28-year-old's commitment to the club is a case for a silver lining.
And once the deal was confirmed on January 12, he couldn't hold back his emotions, saying: 'Officialllllllll'.